Services
SG@NYC provides jewelry to 5000+ doors around the world. Find out how we can help you.
Private Label
We identify upcoming trends, design, manufacture, and fulfill directly to your retail store. All under your own brand.
Licensing
We are the leaders in licensed accessories. We have designed and manufactured for Disney, Warner Brothers, 20th Century Fox, and Paramount. We also handle music licenses.
Branding
Don't have your own brand? Don't worry. We have several in-house brands that are recognizable in the American marketplace.
About Us
Fashion is about design...
But we believe it is more than that. It's about the people: the suppliers, the designers, and the customers. There is a symbiotic relationship that when all are successful, a truly beautiful masterpiece can be created. Don't accept anything less.
We identify trends from the runways of New York, London, Paris, Seoul, and Tokyo.

We distill the high fashion trends to designs.

Our supply chain spans across Asia.
Your Team
We have offices in New York, Los Angeles, and Hong Kong.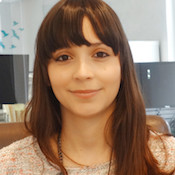 Stephanie Garcia
Creative Director
Stephanie has worked in the fashion industry since 2001. She lives and breathes fashion accessories and loves finding new trends.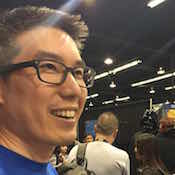 Daniel Chiu
Business Development
Daniel Chiu has worked in the Financial Services industry and has traveled extensively in Asia with a venture capital firm. He is passionate about growing small businesses.
Corporate Responsibility
Corporate responsibility means taking ownership of diversity in our teams, ensuring labor compliance within our supply chain, and minimizing our environmental impact.
Diversity
At SG@NYC, we hire a diverse set of individuals from all walks of life. We know that this brings a range of experiences to the table that can make us all better.
Society
SG@NYC conducts annual third party audits on our supply chain to insure that labor compliance laws are followed, that there is no child or forced labor at factories we produce at, and that all health and safety regulations are followed. If at any time you hear about issues with us or our supply chain, we urge you to reach out to us via the contact form below.
Environment
Due to the nature of fast fashion, we have made a concerted effort to design and manufacture sustainable fashion products. We believe that by creating product that can be worn more than just a few times, we can lower our environmental footprint.